Thank you for stopping by. Feel free to browse around the store or watch a video; listen to some Harp Guitar music, relax now you're here.  I  currently offer subscriptions to this site giving you immediate benefits of half price digital albums and discounted merchandise - exclusive to subscribers only!  You'll receive monthly newsletters, have access to free guitar lessons and online concerts and gain private access to amazing X-Ray photos of my 1909 Larson Brothers built Harp Guitar, the only one in existence -yeah, it's pretty cool!  Click here for more details and go check it out!  Also worth checking out is the "Photo" page - lot's of live shots from various venues - tons of great friendships memorialized.  All pre-covid, sigh... 
 Again - thanks for joining us here in Cyberspace!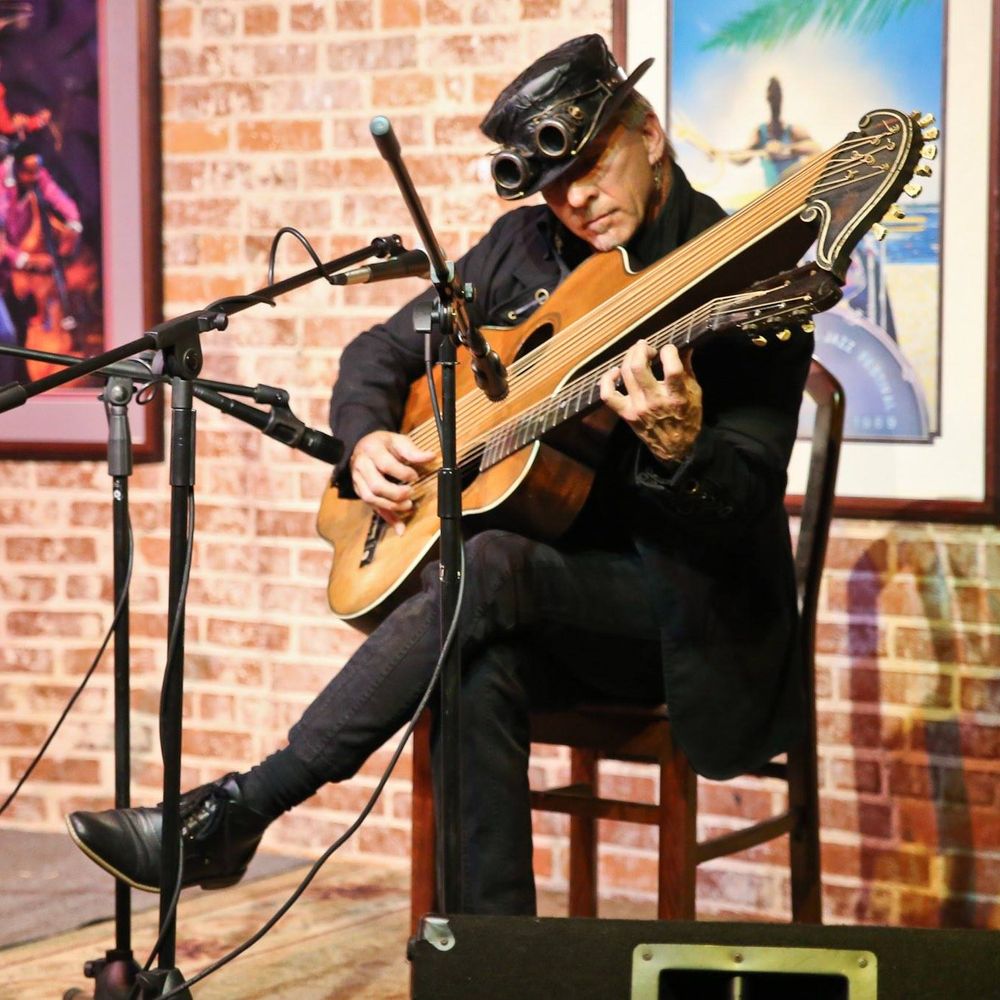 Tips are greatly appreciated!
Thank you for your continued support in 2021 - musicians across the globe are seeing their performance venues shut down due to COVID and your support will make the difference for helping us maintain a living! THANK YOU!
Enter the amount you wish to donate